Twain's Study at Quarry Farm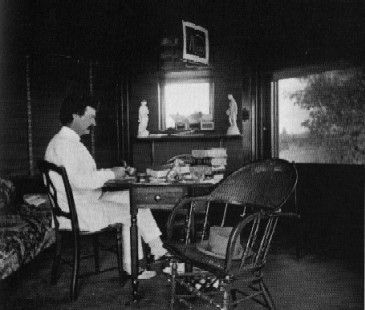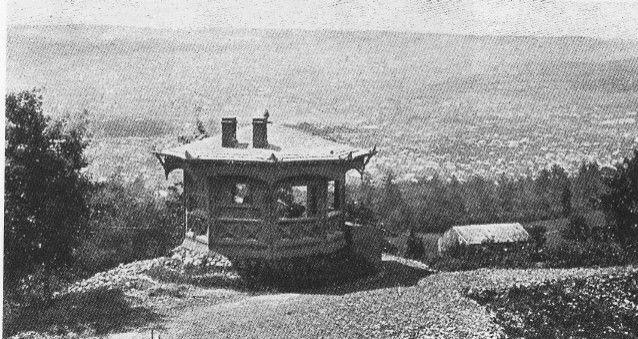 pictures courtesy of
Mark Twain
"My study is a snug little octagonal den, with a coal-grate, 6 big windows, one little one, & a wide doorway...
The study is nearly on the peak of the hill...In the picture of me in the study you glimpse (through the left-hand
window) the little rock bluff that rises behind the pond, and the base of the little trees on top of it. The small
square window is over the fireplace; the chimney divides to make room for it."
letter to John Brown, 9.4.1874,
Elmira, NY, as quoted in

Mark Twain's Letters, Vol. 6