The Corliss Steam Engine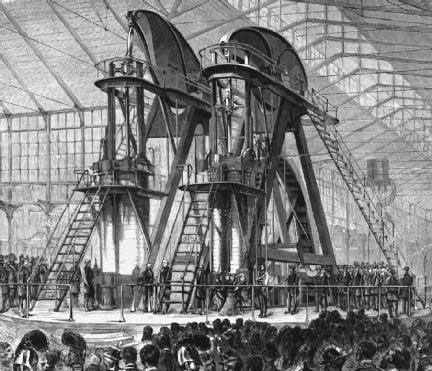 Image courtesy the Library of Congress.
The Double Corliss Engine was the big hit of America's Centennial Exposition, held in Philadelphia in 1876. It powered all the exhibits in Machinery Hall, where it stood on a platform 56 feet across. Its two cylinders spun a flywheel 30 feet in diameter and weighing 56 tons to produce 1400 horsepower. On the first day of the Exposition, President Grant and the Emperor Dom Pedro of Brazil started the engine.